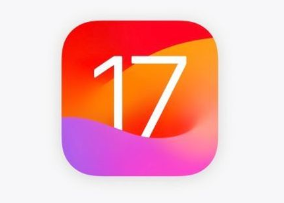 Introduction
In the fast-paced world of mobile technology, Apple has consistently been at the forefront of innovation. With each new iteration of their operating system, they strive to provide users with an enhanced and intuitive experience. Building upon the success of its predecessors, Apple introduces iOS 17, the latest iteration of its operating system. Packed with exciting features and improvements, iOS 17 is set to revolutionize the way we interact with our iPhones and iPads. In this article, we will explore the key highlights of iOS 17 and discuss the impact it will have on the mobile ecosystem.
Enhanced User Interface
iOS 17 boasts a refined user interface that is both aesthetically pleasing and functional. Apple has focused on improving the overall user experience by introducing a new design language. The interface is cleaner, with a more intuitive navigation system and a seamless transition between apps. The redesigned Control Center provides quick access to commonly used settings and offers greater customization options.
Improved Privacy and Security
Privacy and security have always been a priority for Apple, and iOS 17 takes it a step further. The operating system introduces enhanced privacy features, such as improved app tracking transparency and stricter permission controls. Users will have more control over their data, with detailed insights into how apps use their personal information. Additionally, iOS 17 incorporates advanced security measures to protect against evolving threats, ensuring a safe and secure environment for users.
Intelligent Siri
Siri, Apple's virtual assistant, has received significant updates in iOS 17. The new Siri is more intelligent and capable than ever before. It can understand context and offer personalized suggestions based on user behavior. Siri's voice recognition and natural language processing have also been improved, allowing for more accurate and efficient interactions. With expanded language support and integration with third-party apps, Siri becomes an even more indispensable tool.
Revamped Messages and FaceTime
iOS 17 introduces exciting new features to the Messages app, making conversations more engaging and interactive. Users can expect a wide range of new stickers, effects, and animations to express themselves creatively. FaceTime also receives a significant update, introducing spatial audio for a more immersive calling experience. Group FaceTime calls now support up to 32 participants, allowing for seamless communication with friends, family, and colleagues.
Powerful Multitasking
With iOS 17, Apple has made multitasking on iPads more powerful than ever. The operating system introduces a new multitasking interface, enabling users to work with multiple apps simultaneously. The split-screen view has been refined, allowing for easier app management and improved productivity. Users can also create app pairs for quick access to frequently used combinations of apps.
Augmented Reality (AR) Enhancements
iOS 17 enhances the AR capabilities of Apple devices, unlocking new possibilities for developers and users alike. The improved ARKit framework provides developers with tools to create more immersive and realistic augmented reality experiences. Users can enjoy enhanced AR apps and games, making the most of their iPhone or iPad's capabilities.
Conclusion
iOS 17 represents a significant leap forward for Apple's mobile operating system. With its enhanced user interface, improved privacy and security features, intelligent Siri, revamped Messages and FaceTime, powerful multitasking capabilities, and augmented reality enhancements, iOS 17 promises to deliver an unparalleled mobile experience. Whether you're a long-time Apple user or new to the ecosystem, iOS 17 is set to reshape the way we interact with our iPhones and iPads, and pave the way for a more exciting and connected future.
(Visited 41 times, 1 visits today)